Software & imprimante conçus en France
Maintenance & Spare parts
Compatible with Thales TOPSKY
Thales certified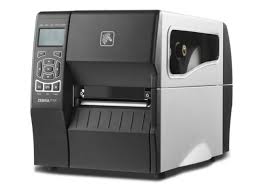 Thermal Direct Printer
ZEBRA-ZT230 is an industrial thermal progress strip printer for Air Traffic control ATC/ATM applications. Plug and play to replace old material using Thales TOPSKY Protocol.
ZEBRA-ZT230 uses all essential technical specifications of direct printing technology. It combines attractive design, robust mechanic, and powerful electronic development for RFID applications the printer can be equipped with an optional RFID unit to encode all common standard transponders.
Including electronics high technologies resolution thermal print head 11.81 dot per mm (300 dpi), ZEBRA-ZT230 offers the best thermal paper quality to keep a clear and durable printed information and preventing premature head failure.
Compact & rugged, it can be easily integrated into restricted place, hardware manufactured in Germany a reference of quality to work in difficult environment dusty, high temperature...
Using Pegasus 301 R/L you can create both flight strips fanfold or rolls paper.
---
Technical Data & Advantages
Small and lightweight direct thermal printer
User-friendly display - easy setup
Mains connection with automatic switch
USB 2.0 and RS6232 interface
Semi-automatic paper feed
Paper tape holder included for finishing, accordion folding or roll
Support for two-color printing
128 MB of flash memory (58 MB available to the user)
Printing speed: 152 mm / s
Resolution:
8 dots per mm / 203 dpi
12 dots per mm / 300 dpi (optional)
Maximum size for the roll:
A diameter of 203 mm on the outside in a shell and 76 mm in diameter on the inside.
A diameter of 152 mm on the outside in a shell and 25 mm in diameter on the inside.
Print length: 203 dpi: 3,988 mm
Fast delivery worldwide
Product warranty 5 years minimum, parts and after-sales service
Competitive price for high quality
Fast after-sales service
Technical support and problem solving within 30 days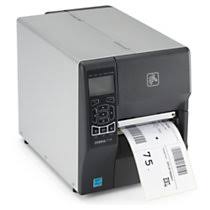 ZEBRA-ZT230

ZEBRA ZT230

ZEBRA ZT230